Quality Control Management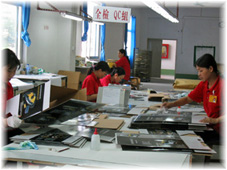 In business world of keen competition, quality management system becomes more important. We qualified and accredited as ISO9000:2000 standard in 2002. The international standard of quality management system, ISO9000, has been adopted by many factories and enterprises. Based on ISO9000 standard, the management system of company can be refined to enhance the efficiency and productivity. Besides, the product quality can be improved so as to reduce unnecessary expense such as scrap, rework and continually inspection, but also to raise the reputation, competitive edge as well as customers' confidence. As a result, the company can grow continuously and run forever.
Certainly, achieving quality standard award is not just a step-stone to success. We must keep improving ourselves continuously. Our aim is to become your core business partner. i.e. to grow up with our business partners and obtain more market shares in nowadays printing industry.